1.High quality machine Most popular pet bottle blow molding machine HJ-4C With touch screen, Use Festo ( German brand) , SMC (Japan brand ) & Parker ( U.S.A Brand) pneumatic components. PLC use Mitsubishi (Japan brand)
2.Nontoxic conveyor belt to carry preforms
3.Our bottle molding machine can roduce PET Bottles ( such as: wine, beverage, soybean, vinegar bottles and so on)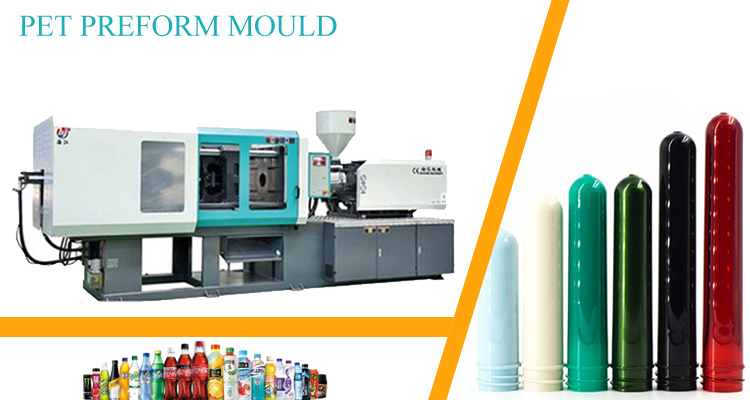 4. Easy to maintain this automatic blow molding machine
5. Infrared lamps installed on the preform blowing machine
6.HJ series plastic blowing machine is High safety. high speed with high efficiency.
7.Manual saving, one man is enough for operation the stretch blow molding machine.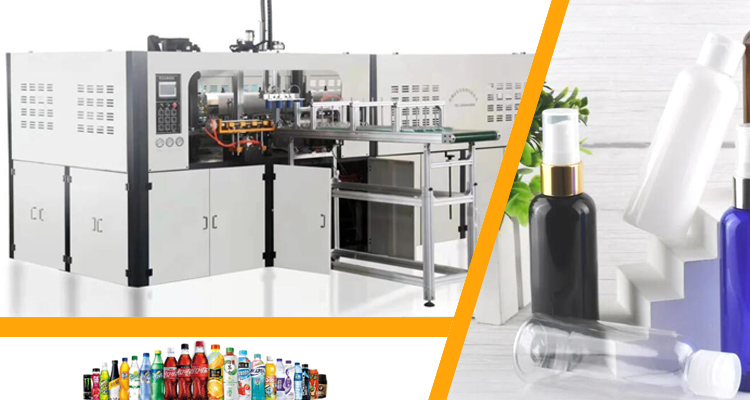 8.Stable performing with easy maintaining.
9.Imported PLC controlling and man-machine interface computer be fixed on Haijiang plastic bottle blowing machine.
10.Haiiang automatic pet blowing machine use Japan Omron inspection sensor.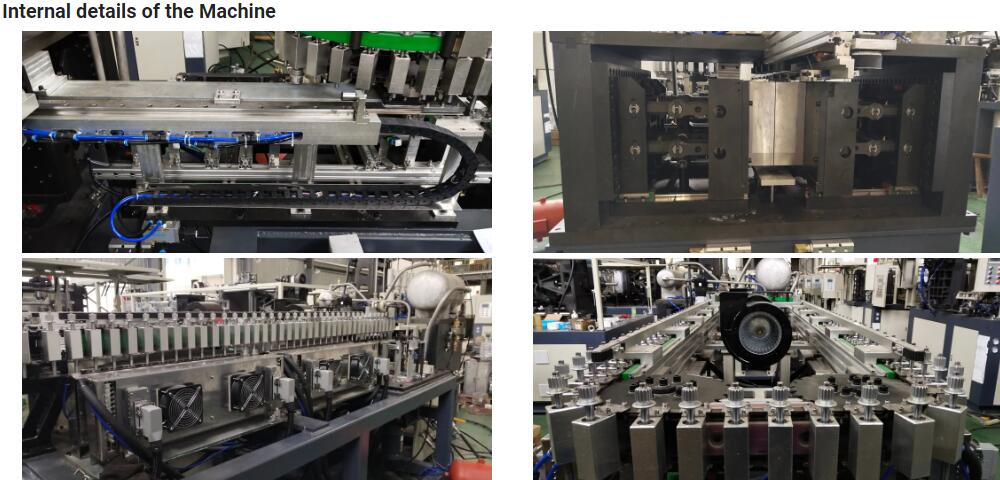 11.Adopt the new type double bend arm and the four rod-clamping structure(won the patent): Cross direction; Middle mould board is move parallel; the distance between two mold board is adjusted by the chain wheel. Thus, the clamping force is very strong.
12.Haijiang bottle blower machine is Power saving design that can increase your profits.

13.Segregate type air controlling system, which is designed for avoiding waste pollution.
The PET (Polyethylene Terephthalate) bottle preform making machine is a vital production equipment in modern industries such as beverage, cosmetics, and pharmaceuticals. It boasts several advantages, including:
As a blow molding machine manufacturers,the bottle production line included preform injection molding machine,plastic blowing machine,pet preform mould,blow molds and other auxiliary equipment.
High production efficiency: The PET bottle preform production line adopts advanced production processes and technologies to achieve high production efficiency and large output.

Reliable quality: Strict quality control measures are applied during the production process to ensure stable and reliable product quality.

User-friendly operation: The production line features a simple and straightforward design, making it easy to operate and reducing production costs.




Energy-efficient: Advanced energy-saving technologies are employed to enhance energy efficiency and promote environmental protection.

Convenient maintenance: With its humanized design, the production line is easy to maintain, reducing maintenance costs.
We have many plastic blow molders,if you want to know the blow molding machine price,please send inquiry to us.our sales engineer will contact you immediately.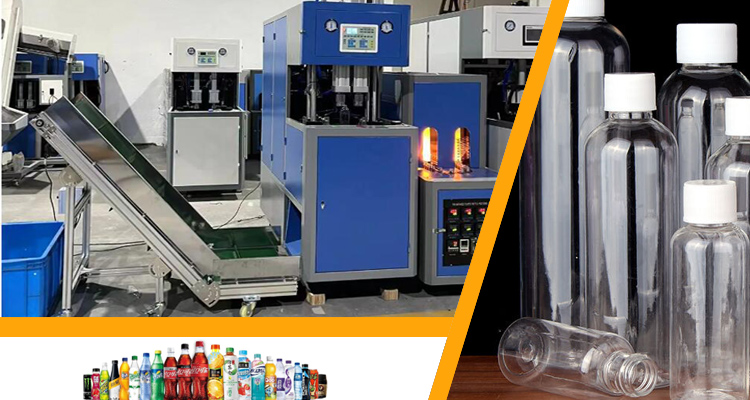 In conclusion, the PET bottle preform production line has many advantages such as high production efficiency, reliable quality, user-friendly operation, energy efficiency, and convenient maintenance, making it an ideal choice for modern industries like beverage, cosmetics, and pharmaceuticals.
if you want to know the plastic bottle machine price,please feel freely contact us.thanksPlastic Bottle Making Machine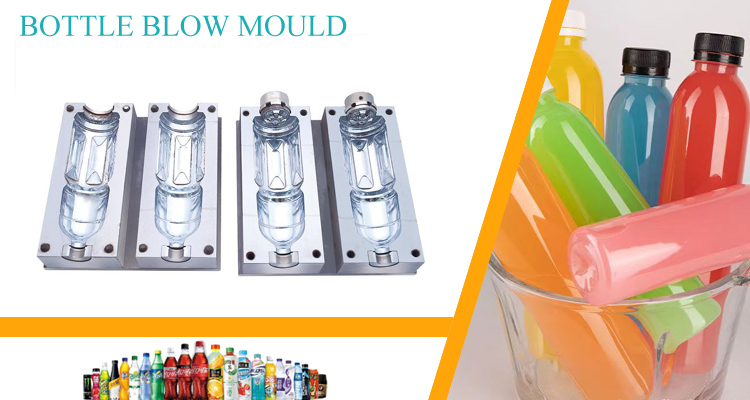 WATER BOTTLE MAKING MACHINE PROPERTIES

:
1. FEATURES TOUCH SCREEN COMPUTER OF TAIWAN'S WEILUN , OPERATE CONSISTENTLY AND SIMPTY .
2.FEATURES PNEUMATIC ELEMENTS OF GERMAN FESTO AND JAPAN SMC.
3.SPECIALLY DESIGNED FOR ENERGY-SAVING PURPOSE , MECHANICAL UNIT IS COMPACT AND SOUND.
4.FEATERES TROUBLW ALERT AND DIAGNOSTIC UNITES TO ALLOW EASY MAINTENANCE.
5.ENVIRONMENTALLY FRIENDLY DESIGN, NONTOXIC CONVEYOR BELT TO CARRY PREFORMS .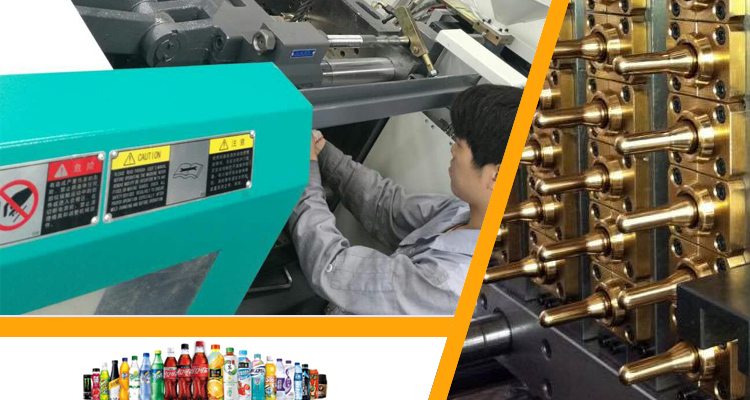 Bottle manufacturing machine Features:
1. Our plastic blow molders adopts double-bend mould clamping structure, strong clamping force, stable and reliable movement.
2. Easy to operate and maintain, operated by only one person.
3. The preforms are heated by high-quality infrared lamp,high penetrating, to make sure each preform be heated uniformly. The width and height of the reflector can be adjusted, which can be suitable for heating preforms with different wall thicknesses.
4. Pneumatic action and blowing are divided into two parts to meet the needs of different air pressures for action and blowing, and provide high pressure for blowing bottles.
5. Our bottle blow molding machine is Small size and compact construction with no space waste.
if you want to know the bottle manufacturing machine price,please feel freely contact us.thanks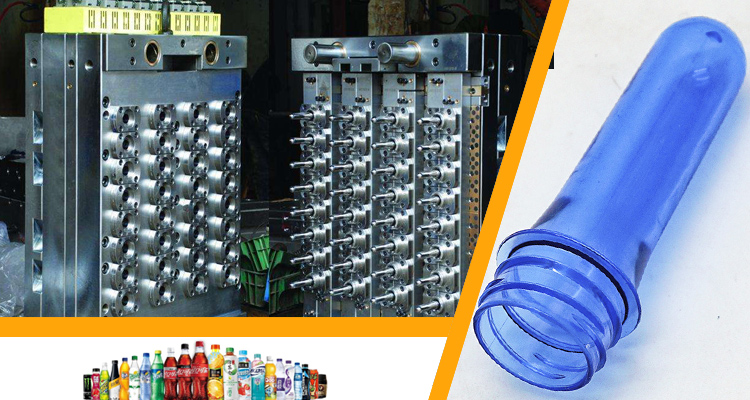 Company Introduction:
Ningbo Haijiang Machinery Manufacturing Co., Ltd is located in Ningbo, Zhejiang Province, famous industry in China. The company produces high speed injection molding machine automatic blow molding machine, automatic hollow blow molding machine, automatic high-capacity blow molding machine, semi-automatic blow molding machine and blow moulder.
The blow molding machines are widely used in the production of mineral water bottles, edible oil bottles, food packaging bottles, daily chemical bottles, agricultural medicine bottles, and many other plastic container packaging fields. Haijiang Machinery Co., Ltd can provide a variety of bottle making equipments and very suitable technical solutions.
Haijiang Machinery Co., Ltd has professional design, production team, which provide a solid foundation for producing excellent quality and performance blow molding machines. Our blow molding machines are exported to America, Europe, South korea, the Middle East, Southeast Asia, Central Asia, Africa and other countries and regions, they are well received and used by our customers.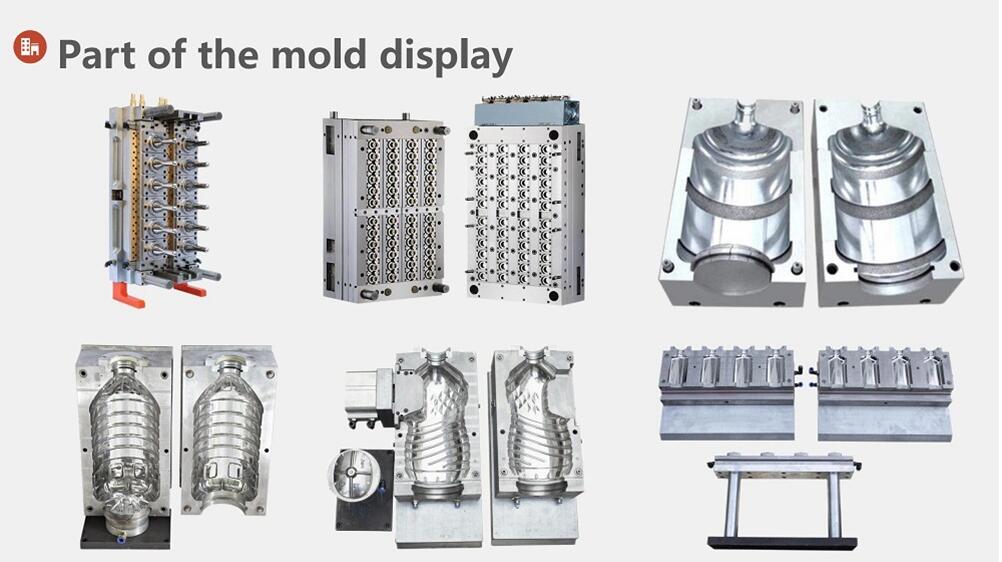 We have many models bottle blow molding machine for sale,semi automatic pet blowing machine,plastic injection blow moulding machine,automatic blowing machine,extrusion blow molding machine etc.If you want to know the plastic blowing machine price,plastic bottle mould price,please feel freely contact us.
Let's create a better tomorrow hand in hand!