One Step PET Plastic Bottle Injection Stretch Blow Molding Machine
1) This machine is widely uesd for making lots of plastic bottles.
2) Injection station is for injection preform from raw material.
3) Stretch & blow station is for stretching & blowing the preform to finished bottle.
4) Ejection station is for releasing bottle.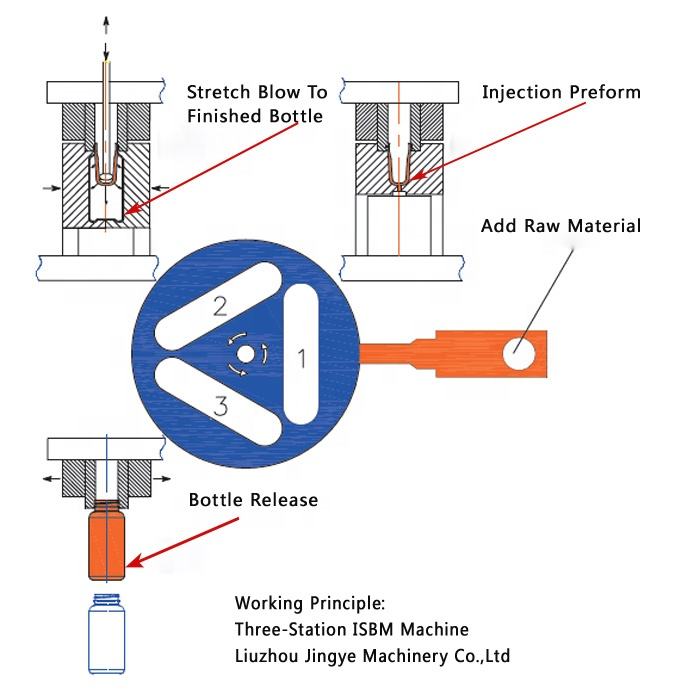 Item

Data

Machine Name

Injection Stretch Blow Molding Machine

Machine Type

One Step / Single Stage / Fully Automatic

Application

1 mL to 1100 mL Plastic Bottle

Processing Material

PET, PETG, Tritan, PP, PC, AS, PPSU

Machine Model

HF-990

Screw Diameter

35 mm

Theoretical Injection Capacity

134.6 cm

3

Injection Clamping Force

282.6 kN

Blow Clamping Force

123.1 kN

Motor Power

26 + 17 kW

Herater Capacity

8 kW

Blow Air Pressure

2.5 - 3.0 MPa

Cooling Water Pressure

0.2 -0.3 MPa

Machine Size

4700 *190 * 2800 mm

Machine Weight

6500 kg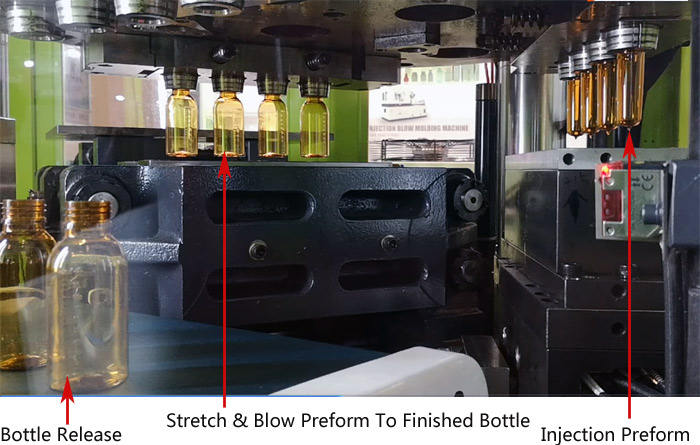 Botlte Sample: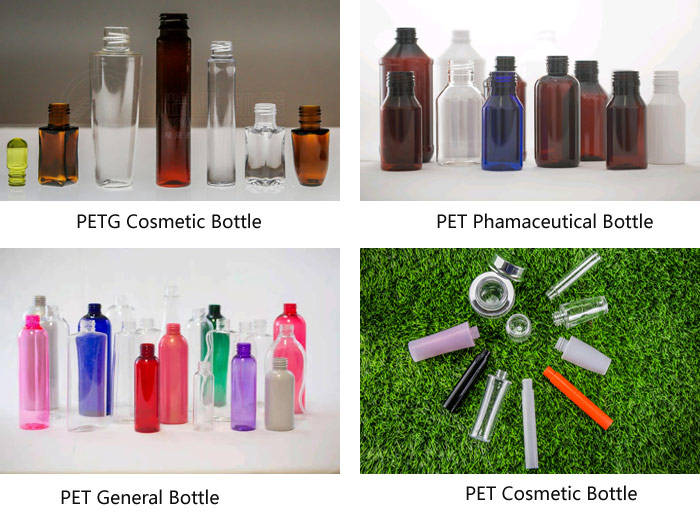 This machine can make lots of plastic bottles, suitable material inlcudeds PET, PETG, PC, PP, PPSU, AS, SK and etc.
Haijiang is an expert manufacturer of injection stretch blow molding ( ISBM ) machine in China since 1992.
2) We would like to provide turn-key solution for your project, machine, molds and auxiliary machines.
3) Online technical services is available and it works great for many overseas customers.