Injection Molding Machine Plastic
We are one of China professional plastic injection molding machine manufacturer for all kinds of plastic products, Clamping force from 10 to 3000Ton, injection weight from 20 to 40000g. Also we have CE and ISO certification.

we offer
1.High speed Injection molding machine
2.Clear/mix two color injection molding machine
3.50t-3000t injection molding machine
4.Injection blow Molding Machine
5.BMC injection Molding Machine
6.Vertical Injection Molding Machine
7.Servo energy saving injection Molding Machine
8.Desktop mini injection molding machine
1, Product Introduction of Standard plastic Injection Molding Machine
The injection molding machine enjoy good reflection from the customers, and own the advantages as follows,
1) Precision: optimized mechanical structure with famous brand controller, greatly increase machine precise.
2) Stable: dual cylinder injection, perform stability and reliability.
3) Durable: platen with DFA design helps to strengthen the rigid
4) Energy Saving: comparing with traditional fixed pump or variable pump machine, it saves electricity obviously.


Standard plastic Injection Molding Machine
1) High torque oil motor pre-plasticizing drive
2) Five fulcrum and double bent axle locking mould
3) Oil motor drive gear adjusting mould
4) automatic lubrication system
5) Pressure, flow precision running
6) High quality oil pump
7) Injection many stages pressure, speed adjusting
8) Chinese and English computer controlling
9) Mould group data memory function
Machine Parameters:

| Model | Shot Weight | Space Between Tie Bars | Model | Shot Weight | Space Between Tie Bars |
| --- | --- | --- | --- | --- | --- |
| HJF118 | 165grams | 370mmx370mm | HJF580 | 2495grams | 870mmx820mm |
| HJF140 | 236grams | 420mmx420mm | HJF650 | 3108grams | 905mmx890mm |
| HJF180 | 314grams | 480mmx480mm | HJF780 | 3932grams | 1010mmx980mm |
| HJF200 | 388grams | 500mmx470mm | HJF1000 | 4765grams | 1120mmx1080mm |
| HJF240 | 534grams | 530mmx510mm | HJF1300 | 6925grams | 1260mmx1160mm |
| HJF290 | 779.9grams | 600mmx600mm | HJF1400 | 7983grams | 1350mmx1250mm |
| HJF360 | 1026grams | 680mmx680mm | HJF1660 | 10612grams | 1500mmx1400mm |
| HJF400 | 1430grams | 725mmx725mm | HJF2000 | 13356grams | 1650mmx1500mm |
| HJF530 | 1788grams | 820mmx820mm | HJF3000 | 39953grams | 1900mmx1750mm |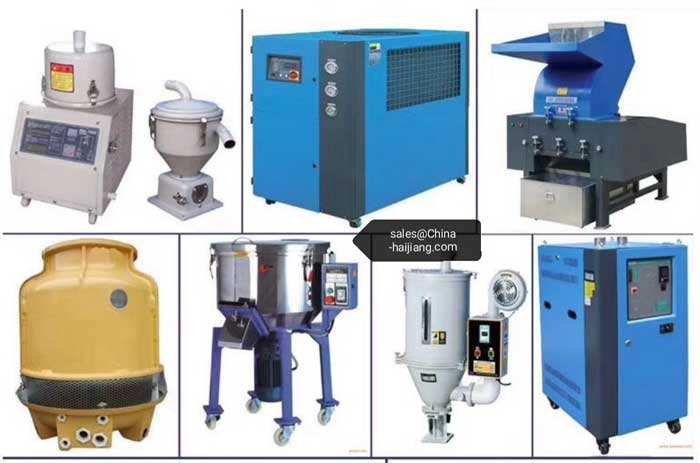 Configuration List:

Name

Brand

Computer

KEBA(

AUSTRIA

)

,EST,Techmation,Porcheson

Servo Drive

I

NOVANCE

(CHINA),Detal

Servo Pump

S

UNNY

(

USA

)

/ SUMITOMO(JAPAN),VICKERS

Servo Motor

PHASE(ITALY)

Electro-hydraulic Proportion valve

HNC (Taiwan)

Stroke transducer

NOVO or Miran(GERMANY)

/GERFRAN(ITALY)

Breaker

Schneider

(FRANCEN)

/Siemens(

GERMANY

)

Contacts

Schneider

(FRANCEN)

/Siemens(

GERMANY

)

Switch

Schneider

(FRANCEN)

/Siemens(

GERMANY

)

Hydraulic Direction Valve

Vickers

(USA)

or

Rexroth (

GERMANY

)

Plasticing Motor

DINAMIC(ITALY)

or STF(ENGLAND)

Hydraulic Hose

MANULI(ITALY)

/CONTINENTAI(GERMANY)

Plasticing speed sensor

O

MRON

Sealing ring

H

ALITE

or T

REIIEBORG(UK or

GERMANY

)
Customer

Standard Features of HJF-Series plastic Injection Molding Machine

| | |
| --- | --- |
| 1 | LCD computer control with big display screen |
| 2 | Pressure-flow proportional valve. |
| 3 | Hard chrome plated high tensile strength steel tie bars |
| 4 | Generous space for fitting large moulds |
| 5 | Large opening stroke. |
| 6 | Two transducers to control Clamping and Injection |
| 7 | Four stages of injecting, independent velocity and pressure control. |
| 8 | Hydraulic mould height adjustment device. |
| 9 | Screw cold-start prevention device. |
| 10 | Melt decompression control. |
| 11 | Screw back pressure control |
| 12 | Multiple hydraulic ejections. |
| 13 | Differential area high speed clamping. |
| 14 | Centralized lubrication system. |
| 15 | Low pressure mould protection device |
| 16 | Mechanical safety interlock |
| 17 | Double electrical safety interlock |
| 18 | Oil return filter |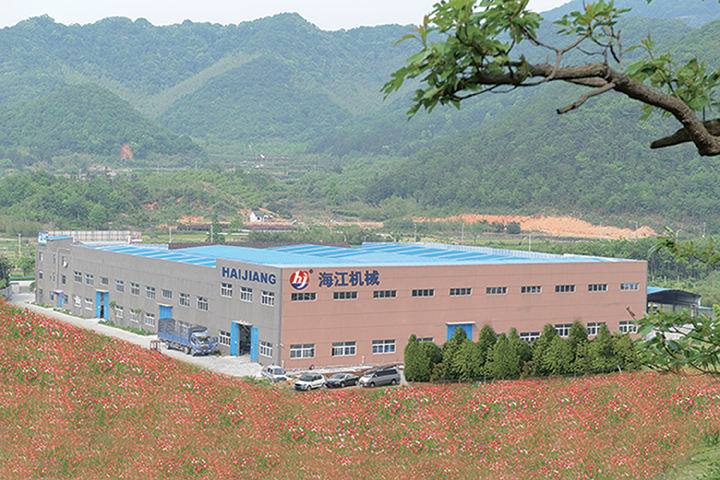 Application:
The machines applicable industries include general houseware, electronic products, auto parts, packaging, toys and building components etc.

Q & A:
Q1: How long can it be delivered after the order is placed?
If all the ordered goods are in stock, they can be delivered within 10 days after the order is placed;
In case of no inventory of the order goods, the goods can be delivered within 50-120 days after the order is placed.
Q2: What should I do if I find quality problems in the process of using my product?
If you need to replace the parts, we will provide them to you in the first time through international express. You will get new parts in 10-15 days.
Q3: Can I choose to buy equipment through Made-In-China company?
We have a professional international trade team, can provide you with certificate, shipping, customs clearance services, please feel free to buy.
Q4: Does the machine have an English manual and warranty card?
Each machine has a professional English operation manual and warranty card.
In addition, we can provide electronic version of the English manual.
Q5: The delivery time of products without stock is too long for 45 days.
First of all, we will speed production to meet your needs.
In addition, we recommend that you have similar equipment in stock to meet your needs as soon as possible.
Q6: What if I choose the wrong machine?
We have pre-sales engineers with rich professional knowledge. According to your products, we provide the most suitable machines and solutions.
Q7: Who is responsible for the installation and debugging of the machine I purchased?
We the seller are fully responsible to send our engineers within two weeks from the date of the containers arrival to the buyers factory to commissioning the machine and training the staff of the buyer, the buyer should be responsible for a round trip economy ticket, a hotel and any other necessary accommodations for the seller''s engineers, and engineer cost USD 80.00 per day.
Q8: Do you have an aftermarket warranty for your products?
Warranty: General one year for whole injection molding machines.
General one year for other types of whole machines.
All customers that have bought HaiJiang injection molding machines would be provided with a lifetime repair service of the machines.