We are delighted to announce our participation in the upcoming VietnamPlas exhibition held at Saigon Exhibition and Convention Center from 18th to 21th October 2023.As a leading manufacturer of injection molding machines from China, we will showcase a full range of injection molding solutions at Booth B149. Our products include: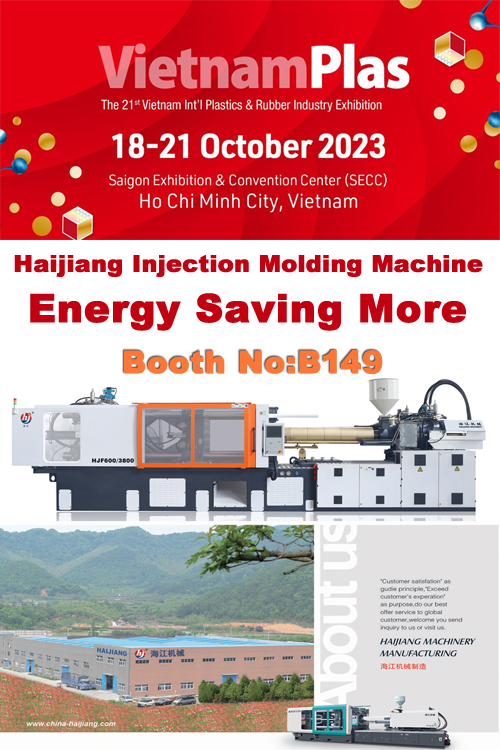 1. High Speed Injection Molding Machines
2. Clear/Mix Two Color Injection Molding Machines
3. 50T-3000T General Purpose Injection Molding Machines
4. Injection Blow Molding Machines
5. BMC/Bakelite Injection Molding Machines
6. Vertical Injection Molding Machines
7. Servo Energy Saving Injection Molding Machines
8. Desktop Injection Molding Machines
9. Two Platen Injection Molding Machines
10. Artificial Flower Making Machines
11. PE/PPR Pipe Fittings Production Machines
12. Plastic Bucket Making Injection Molding Machines

With over 20 years of experience and advanced technologies, we provide customized injection molding solutions to meet customers' needs in automation, energy saving, high precision and stability. Our professional engineers will be present at the booth to offer technical support and consultation.We sincerely invite you to visit Booth B149 and explore business opportunities. Let's grow together and build a brighter future for the plastics industry. For product inquiries, please contact our sales team at WhatsApp: +86-18658255281 or email sales@china-haijiang.com. See you at VietnamPlas 2023!