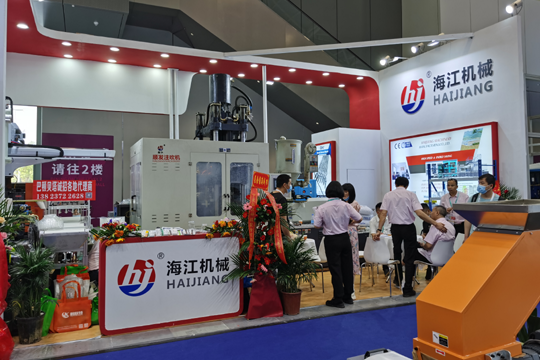 Haijiang injection molding machine feature:
Injection unit:
Optimized injection unit : increase rigidity, ensure coaxiality of the forces on motion and injection, reduce resistance, and enhance the stability and accuracy of injection.
Integrated linear guide rail structure : minimizes the friction to motion, increases injection accuracy and enhances plasticizing efficiency.


Horizontal dual-carriage design :

dual-carriage design for two-cylinder parallel injection, effectively eliminating rotary torque to ensure a reliable and stable injection.


New universal screw and barrel unit :

easy color change and cleaning, low shear without t empera ture rise and wider applicability, etc.

User-friendly designs:ensure the operation safety, reduce labor intensity and offer more ease of operation and maintenance.
Clamping unit:
Uniform-stress molding technology
High-rigidity T-slot platen
Compulsory ejector return
Closed-loop control of mold open position
Anti-tilt platen support design
Low pressure mold protection
Control system:
Mirle Controller ( Standard)
1:10.4-inch 800X 600 TFT LCD with separate control by 32-bit CPU.
2.240 sets of mold data memory, USB port for extension of storage.
3. 7+1 sections of PID temperature control supports switchover between type J and type K thermocouples.
4.Production quality control, with display of process parameter graphs and statistics tables..
KEBA Controller ( Optional)
1. Expandable with multiple modules including AO, AI, DO, DI, and TM .
2. Real-time monitoring of signals from machine equipped
sensors to coordinate corresponding movements for higher operating safety;
3. Support common RS232/485 communication interface,
CANOPEN, Ethernet port,temperature compensation sensor connector, and USB port.